Contact Us
Lingma Plastic Machinery Co., Ltd.
Lingma Import and Export Co., Ltd.
Add: No.17 Maofeng Street, Huangyan West Industry Area, Taizhou, Zhejiang, China
Tel: 86-576-84257580
Fax: 86-576-84256059
Moblie: 86-13857627732 Miss. Anna
Email: admin@chinalingma.com
URL: www.chinalingma.com
Plastic Cap Moulds

Plastic Cap Moulds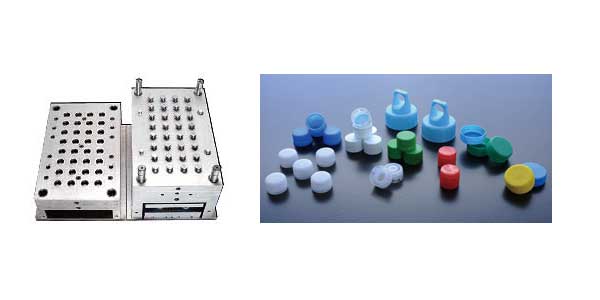 Model: 32 Cavities

Categories: Mould > Cap Mould

Description:
32 Cavities Cap Mould
Every perfect bottle accordingly has a suitable plastic cap while a proper cap makes bottles better. we offers high quality hot runner cap injection mold up to 32 cavities to help you produce an ideal plastic cap. We produce normal screw cap, tamper-proof cap, flip-top cap and so on, which cover the package market of mineral water, soft drinks, juice, as well as some other food and non-food package.



Design system
Our Design Department is equipped with advanced 2D & 3D software running on the latest platforms. Those systems are used for cap design, as well as for the complex surface product required creating molds for today's plastic product shapes. With many years experience and advanced design tools,we can turn your idea into reality and ensure the final cap to meet your requirement well.
Material and tool system
we selects the most suitable high quality mold steel to build cap injection mold. To meet different machining request, special Mold Steel will be used to build different parts of the mold .High original hardness and nice machining performance is above steel's mutual features. It is featured by high machining precision and fast machining speed.
Hot runner system
our cap injection mold adopt hot runner system made of high quality material with perfect heat conduction. The speed of heat transmission is fast enough to achieve ideal and prompt heating effect for cap production.
There is specially designed pinpoint type injection nozzle in each cavity of hot runner cap injection mold. It is characterized by large injection flowing rate, small connecting point on the cap product and nice heat conduction capacity.
Quality control system
Firstly , we pay much attention to cap's shape and thread. During building we select the most suitable machining techniques and tools to get a nice cap body. And then we will test the mold several times. And some adjustment will be done on the mold so that it meet customer' requirement completely, if necessary.

Features:
1. Mold ranges from 1 cavity to 32 cavities,the mold plate is made of stainless steel.
2. Standard interchangeable mold components,and special designed nozzles.
3. High performance hot runner system ensures uniform melt flow and pressure in all cavities.
4. All of parts are manufactured by CNC equipments.


Relates Products:
| | | |
| --- | --- | --- |
| filp top cap mould | can and handle mould | Lubricant bottle cap mould |